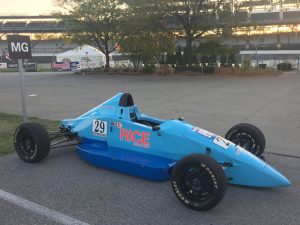 Indianapolis, IN – Rice Race Prep announced today it is adding three cars for the 2018 F1600 Championship Series season. The Greg Rice-run team won the F2000 Championship Series title in 2016, as well as the F1600 Masters Class Championship the same year.
"After seven years of preparing customer cars in Formula Race Promotion's F1600 Series, we are adding three new team cars for the 2018 season," Rice said. "These will be available for arrive and drive use."
The cars come way of Chastain Motorsports and are all Mygale/Hondas.
Continue reading 'Rice Race Prep Announces F1600 Expansion for 2018'