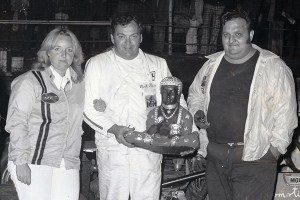 Dick Dunn , one of the Modified stars at New London-Waterford (CT) Speedbowl, passed away. The Middletown, CT driver won four consecutive championships from 1972-75. Dunn was part of the 50 Favorite Drivers class on July 29, 2000.
The No. 3 car was synonymous with car owner Peg Gaudreau. The car was named 'Buddah's Bullet' in deference to her husband Al Gaudreau. Dunn was the last member of the combination. Al passed away in 2013. Peg battled ALS before her passing last year.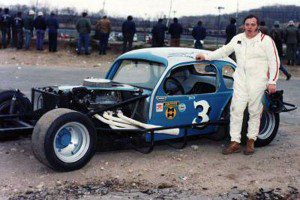 Dunn won 47 races at New London-Waterford. His 40 in the Modifieds rank fourth in the division, tied with Hall of Famer Bill Slater. His best season came in 1973 with nine wins. He led the division with 15 consecutive winning seasons from 1964-78. He had early success in 1959-60 with seven Bomber division wins.
I  spoke with historian Tom 'Sid' DiMaggio of SpeedbowlHistory.com.