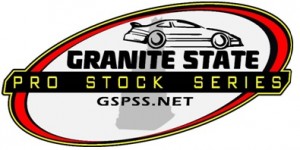 The Granite State Pro Stock Series provided a tentative 2016 schedule today at their meeting at Thompson.
The Granite State Pro Stock Series will race up to 14 events. The season opener is May 13 at Claremont (NH) Speedway. Charter member Monadnock Speedway has its first of two races on May 28. Lee (NH) USA Speedway has the third race on June 3. Two July events are TBA.
Monadnock will be the first venue to have double-digit series races on August 13 for the JBH 100. Claremont will run its second event on August 19. A tentative inaugural race at Wiscasset (ME) Speedway is September 4 with an optional practice day September 3.
Star Speedway in Epping, NH will host the ISMA Supermodifieds with Granite State for the Star Classic on September 10. The September 24 race at White Mountain Motorsports Park in N. Woodstock, NH will be the 50th series race. An October 22 race location is TBA.
Continue reading 'Tentative 2016 Granite State Pro Stock Series Schedule'