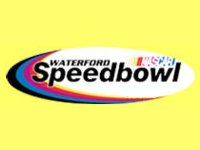 Punta Gorda, Fla. – Loren A. Card, 82, of Punta Gorda, Fla., died Aug. 27, 2007.
He was born March 29, 1925 in Groton and moved to Florida in 1991.
Mr. Card was a veteran of World War II, serving in the U.S. Army and was a recipient of the Purple Heart. He worked as a semi-driver for the Federal Paper Board Co. in Versailles before retiring in 1990. He was an honorary retired member of the Int'l Brotherhood of Teamsters, Local Union 493. He was an avid gardener, enjoyed fishing and had a talent for wood working.
Continue reading 'Loren Card – Waterford's First Flagman Passes at 82′