Travis Jurcik of Chaplin, CT will move to the Late Models this season. He will compete at Thompson Speedway Motorsports Park regularly and a limited schedule on the American Canadian Tour in the No. 51CT car.
"If everything goes well I'll head down south and run at Myrtle Beach Speedway, along with a few races in the Limited Sportsman," Jurcik said. He plans to race the Limited Sportsman at Thompson, Waterford and possibly Lee USA for Oktoberfest.
Jurcik's goals include the Thompson and NASCAR state Rookie of the Year honors. Sarazin General Contractors is his primary sponsor. The crew includes his seven-year-old brother, parents and uncle. "We are always looking for more crew, and especially for this year seeing that we'll be traveling a lot more."
Jurcik hopes to work with the Kyle Busch Foundation and setup a fundraising booth at each race. The NASCAR star's foundation was established in 2006 "to empowering those in need to overcome hardship by providing essential tools (financial, material and experiential) to allow them to live their best lives possible," according to the foundation's website.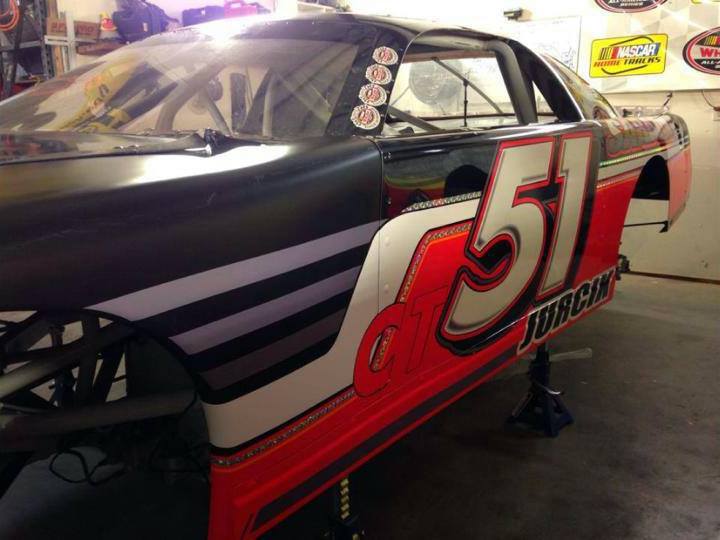 "One win would be great also, but most importantly just trying to get some seat time. I'd be happy with a top three finish."
Jurcik will use a 2009 Port City chassis that the team has "completely gone through and basically brand new now."
Jurcik's has been around racing since the age of two, through his uncle Dave Trudeau. His father Randy noticed a racecar in Trudeau's yard. Randy purchased the car in 2004 and started racing. The father and son team is "constantly working" on their cars, often spending 10 to 12 hours a day.
"He's taught me everything I know, and at times this sport can be very tough and frustrating. But you just have to suck it up and hope for something good comes along down the road."
Travis followed his father into the sport driving Mini Stocks and Limited Sportsman cars.
"I've always loved racing, it's my favorite thing to do. Someday I would love to go out there and have it be my career."
Jurcik finished 15th in points last year with one top five finish in a part-time schedule.
Sources: Nicholas Teto/YankeeRacer.com