Inaugural Seekonk 100 Slated for Saturday Night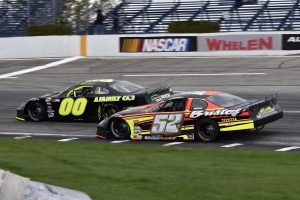 SEEKONK, Mass. – With race four of the season on the horizon, the Granite State Pro Stock Series is headed for Massachusetts and the third-mile Seekonk Speedway. The inaugural Seekonk 100, which has $2,500 up for grabs to the winner, will take place on Saturday night, June 24.
The feature event will showcase top series regulars like former Seekonk driver Mike Mitchell and veteran Barry Gray up against some of the weekly NASCAR Whelen All-American Series Seekonk competitors. David Darling currently leads the Seekonk point standings and has entered for the 100 lap feature after winning the most recent Pro Stock event at Seekonk.
Continue reading 'Granite State Pro Stocks Headed for Massachusetts'