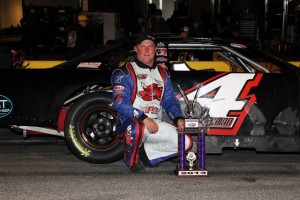 CHARLOTTE, NC — Two-time defending Pro All Stars Series (PASS) Super Late Model national champion Jay Fogleman headlines another impressive group of drivers that have entered for the 3rd running of the Florida Winter Meltdown at New Smyrna Speedway on February 8. Fogleman's entry comes as somewhat of a surprise after he announced last year that he would curtail racing to focus more on his 14-year-old son, Tate's, budding career. And, while Fogleman has no plans to defend his PASS South Super Late Model championship of a year ago, he does plan on making a run at his third straight PASS National Series title. Fogleman, who finished 8th in the inaugural Winter Meltdown at New Smyrna back in 2010, will return to the seat of his famed #4 out of the family owned Bull City Race Cars shop.
"We're definitely stepping back this year to focus on Tate and trying to help him win the PASS South championship," said Fogleman. "I'm planning to run all the PASS National races this year. We came close to winning at Oxford last year and I sure would like to get that Oxford 250 trophy before my career's all said and done."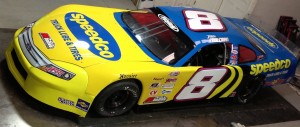 While the elder Fogleman, does not plan another full season run at both the PASS National and PASS South titles, the same cannot be said for Tate Fogleman. Tate will once again pilot the Speedco Truck Lube & Tire Ford in 2014 with plans to compete for both championships. The Florida Winter Meltdown will be young Tate's first visit to New Smyrna Speedway. Following a successful rookie campaign in 2013 that saw Tate finish fifth in the PASS National Series and PASS South Super Late Model championship, he will be looking for even more consistency and his first win. Last season was highlighted by a 7th place finish in the Winter Meltdown, held last year at Florida's Auburndale Speedway, and by qualifying for his first Oxford 250.
Continue reading 'Fogleman Headlines Latest Group of Entrants for PASS Winter Meltdown'