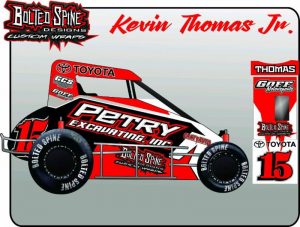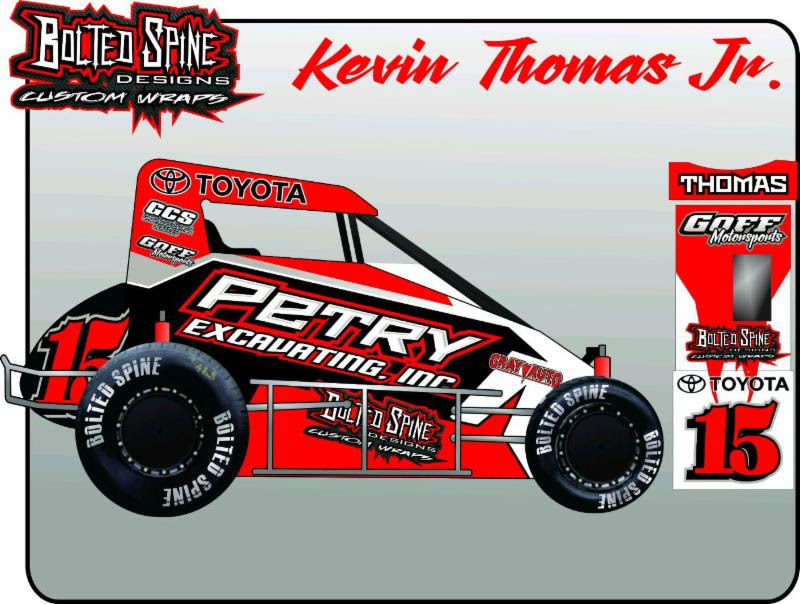 Petry Motorsports is pleased to announce that Kevin Thomas Jr. will come on board to pilot the No.15, and make a run for a USAC P1 Insurance Midget National Championship. Thomas Jr., has previously driven for the team at the 77th running of the "Turkey Night Grand Prix, at Ventura, Raceway.
"It's really cool to be able to jump back in a midget," explained Thomas. "I didn't know that a Turkey Night ride would turn into a full-time deal, but I'm thankful Scott (Petry) and the whole team are behind me. They're a great group of guys and I'm looking forward to see what we can make happen this season."
Thomas is scheduled to run the entire USAC National Midget season aboard the Petry Motorsports/Spike Chassis/Toyota No.15. Teammate and veteran driver, Jerry Coons Jr., is slated to run a full season as well aboard the No.25, as he and Thomas will both be vying for a midget title.
Continue reading 'Thomas Jr. Joins Petry Motorsports for 2018 USAC Midget Season'