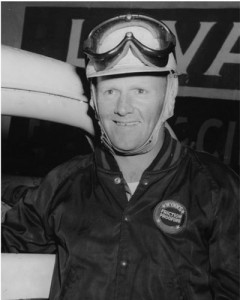 FOOTE, Melvin "Red," 85, of Chesterfield, went to be with the Lord on Sunday, February 3, 2013. Red is survived by his loving wife of 45 years, Loretta Foote; his stepdaughter, Linda Strasburg; stepgrandson, Michael (TiAnna) Talley; stepgranddaughter, Michelle (Richard) King; sisters-in-law, Rev. Beverly J. Samford and Julianna Duke.
Red enjoyed racing stockcars for 35 years, is formerly known as one of the "Eastern Bandits" and was inducted into the New England Hall of Fame for racecar drivers in 1999. After retirement he spent much time at Newpoint Campground on his boat fishing. Red was devoted to his cats and his good friends at Dutchgap. Red will be remembered for his quick wit, humor and willingness to help others and will be greatly missed by all who knew and loved him.
The family will receive friends from 2 to 4 and 5 to 7 p.m. on Thursday, February 7 at Morrissett Funeral and Cremation Service, 6500 Iron Bridge Rd (Rte 10). His graveside service will be February 8, 2013 at 2 p.m. at Bethel UMC Cemetery in Alberta, Va., with the Rev. Beverly J. Samford officiating. In lieu of flowers, the family suggests that memorial contributions be made to the Richmond SPCA at 2519 Hermitage Road, Richmond, Va. 23220.
Continue reading 'NEAR Hall of Famer Red Foote Passes at 85′