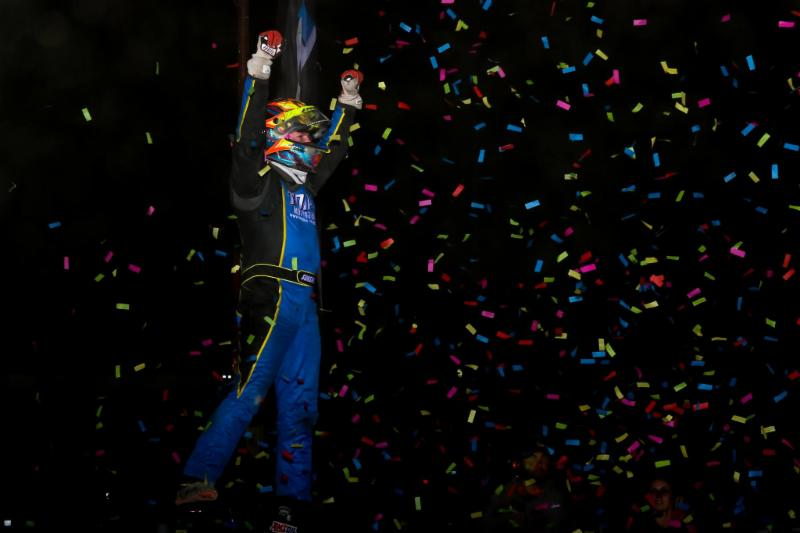 Moberly, Missouri………Over the course of 140-plus years of Major League Baseball, there've been 23 different pitchers who've thrown a perfect game. The perfect 300 bowling game is celebrated as one of the highest achievements in all of sport. A few times per year, you'll hear of an NFL quarterback who scored a perfect 158.3 rating.
Less heralded is the perfect race. There's so many variables, obstacles and outside influences in auto racing that can play interference on each corner and each lap, it's nearly impossible to accomplish. Plus, in auto racing, there are no points systems or judges to determine what a "perfect" score is.
In a 30-lap USAC AMSOIL National Sprint Car race, perfection is an expectation. On Sunday night in the series' first trip to Randolph County Raceway since 1989, Tyler Courtney was just about as perfect as you can be, staving off pressure from Brady Bacon down the stretch to win his third series feature of the year.
Continue reading 'Perfect Sunshine Night for Courtney in Moberly's USAC Return'