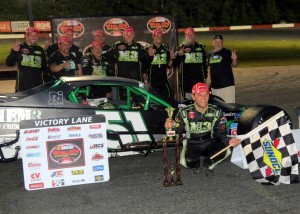 WINCHESTER, NH — Justin Bonsignore of Holtsville, New York won his second straight O'Reilly 200 and his fifth career win on the Monadnock high banks Saturday night when he made a lap 175 pass on leader Ryan Preece, then ran off to an almost four second lead.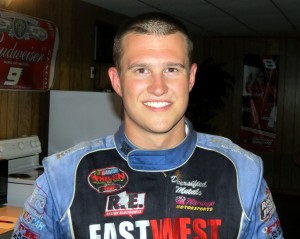 Earlier in the day Bonsignore also set fast time for the Coors Light Pole Award, but could only watch Preece drive away with the lead at the four lap mark. The race surprisingly went caution free, allowing Preece to build a half track lead at one point. By the 100 lap mark only six cars were running on the lead lap while the field ran in a single line formation. By lap 160 Preece's East West Marine sponsored #16 started to fade and Bonsignore steadily gained ground until lap 175, when the M3 Technologies # 51 motored by, to become the final leader of the 200 lap grind. Eric Goodale started and finished in the third spot. Rookie Tommy Barrett, Jr. was fourth and current points leader Doug Coby fifth.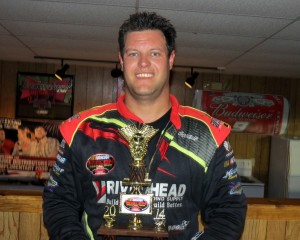 6th-Matt Hirschman, 7th-Patrick Emerling, 8th-Ted Christopher, 9th-Ron Silk, 10th-Yuhas Jr., 11th-Santos, 12th-Reen, 13th-Solomito*, 14th-Heagy, 15th McDonald, 16th- Salzarulo, 17th- Seuss, 18th- Lia, 19th- Tomaino, 20th- Pitkat, 21st- Cole, 22nd- Zacharias*, 23rd- Fifield.
Continue reading 'Bonsignore Wins O'Reilly 200 at Monadnock Speedway'