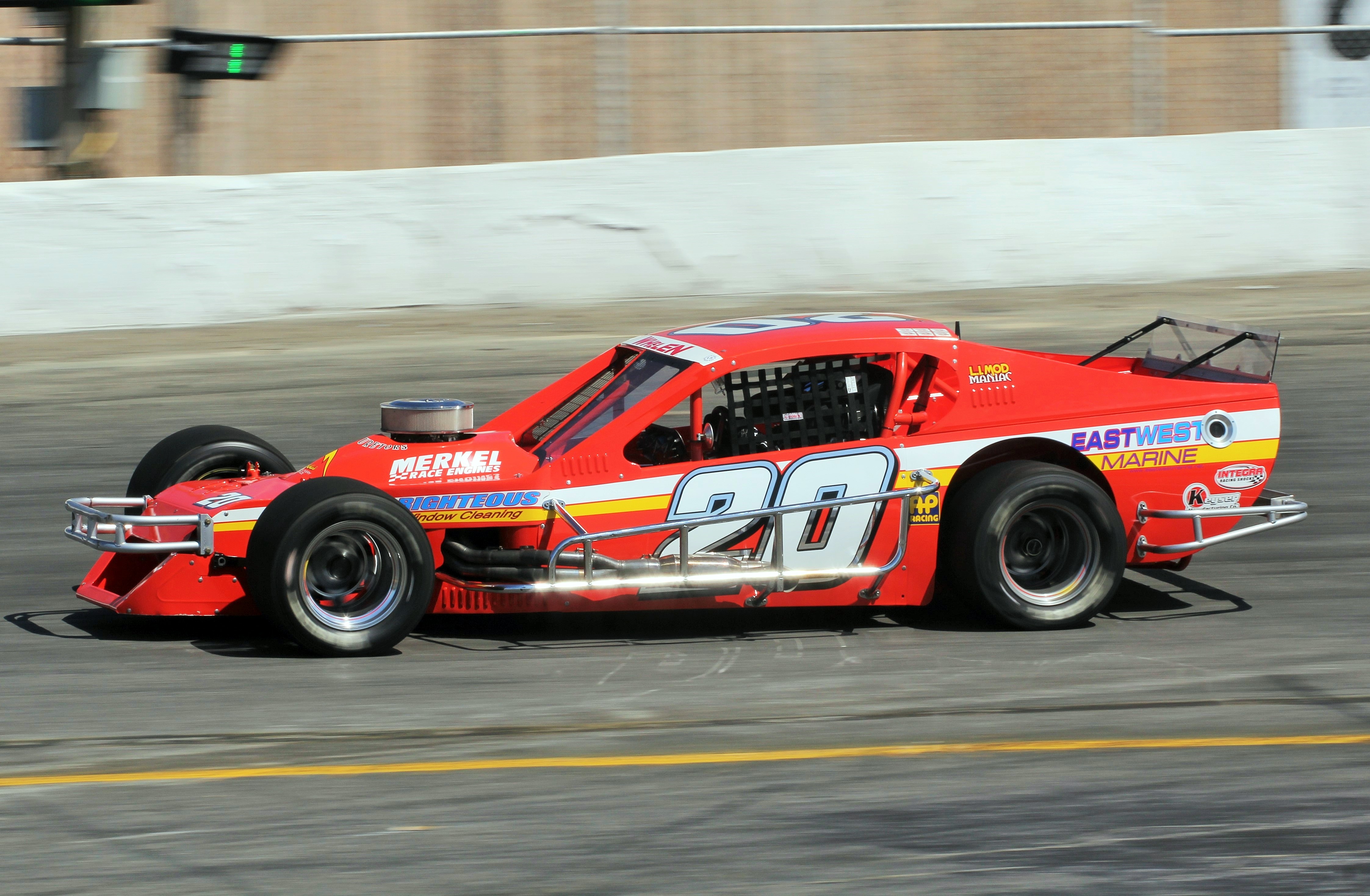 Bill Park stepped out of the driver's seat of his always beautiful No. 20 NASCAR Modified, he has filled that seat with several talented drivers. Park will have a trio of drivers this year. Last year's regular driver Ryan Preece will be back for 8 races and Ron Silk will be in the car for about 5 races plus the 2 NASCAR Whelen Modified Tour races.
A familiar face will drive the car on opening night at Riverhead (NY) Raceway. Former Long Islander George Brunnhoelzl, III will venture north from North Carolina to pilot the East West Marine/Elite Towing and Transport/Meade's Welding & Fabricating car. He will be returning to Riverhead for the first time since 2011, when he drove a NASCAR WMT race.
I talked to George Monday about coming back to Riverhead, coming back to Long Island to drive for Bill Park and his season in general.